Google Universal Analytics import is a convenient way to back up all essential data before data collection closes on 1st July 2023 and access to legacy data closes on 1st January 2024. The Universal Analytics import and archiving can be started at any time. The import is possible with every etracker Analytics account and is free of charge: Settings → Account → Integrations → Import Google Universal Analytics data.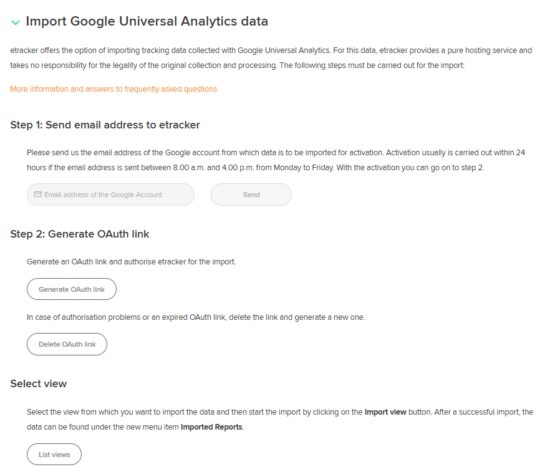 Here are a few more details:
Multiple data views can be imported for each account.
These reports are imported: All Campaigns, All Pages, Exit Pages, Channels Report, Landing Pages, Source/Medium, Source/Medium(all), Location, Main Events (Action), Main Events (Category), Main Events (Label).
Data can be imported from 01/01/2018 to the import date (the import takes place once and not continually).
These time periods are imported and are available for evaluation: daily, weekly, monthly, quarterly, annually.
Due to Google's API restrictions, the import usually takes at least four days.
Once the import has been completed, the data is available as extra reports under the new menu item Imported reports.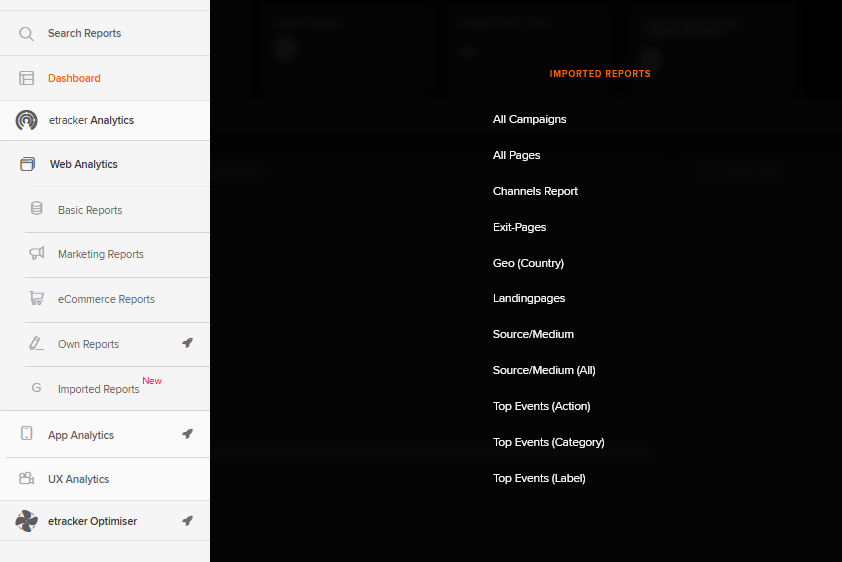 Note: For this data, etracker offers a pure hosting service. The responsibility for the legality of the original collection and processing is the responsibility of the user who imports it as part of the service.
FAQs: Here are the answers to the most frequently asked questions about Google Analytics data back up.