Future-proof Management of all Web, App & Marketing Activities
etracker's web analysis frees you from the need for consents and cookies. This guarantees you the maximum data basis for the perfect overview and deep insights into traffic, engagement and conversions.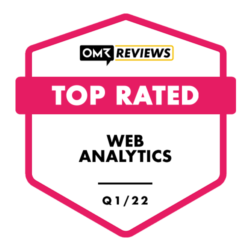 Manage ads without data loss
Track all conversions unaffected by consents and forward
them anonymously server-side to the marketing platforms.
For those who would rather maximize conversions than clicks –
only takes a few minutes to set up:
Add tracking parameters to ads.
Create conversion actions (order, event or engagement).
Configure conversion upload.
Select bidding strategy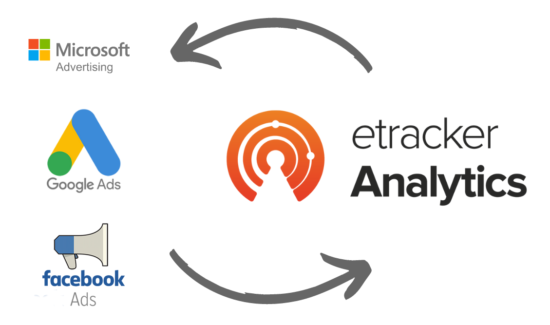 Interactive Dashboard
See crucial changes at a glance
All key metrics and movements in the dashboard.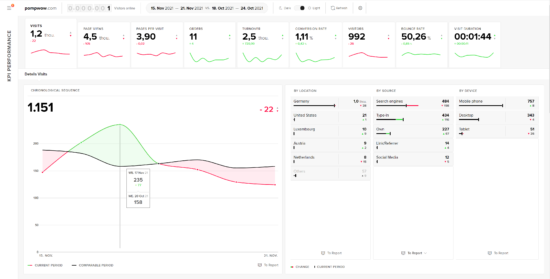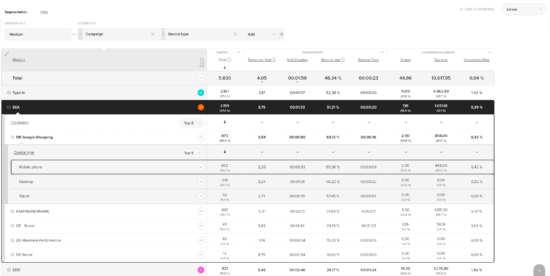 Dynamic Segmentation
Gain deep insights and get to the core of causes
Use the drill-down function and segment comparisons to uncover optimisation issues.
Intuitive Report UI
Easy to use for all to better understand
user behaviour and optimisation potential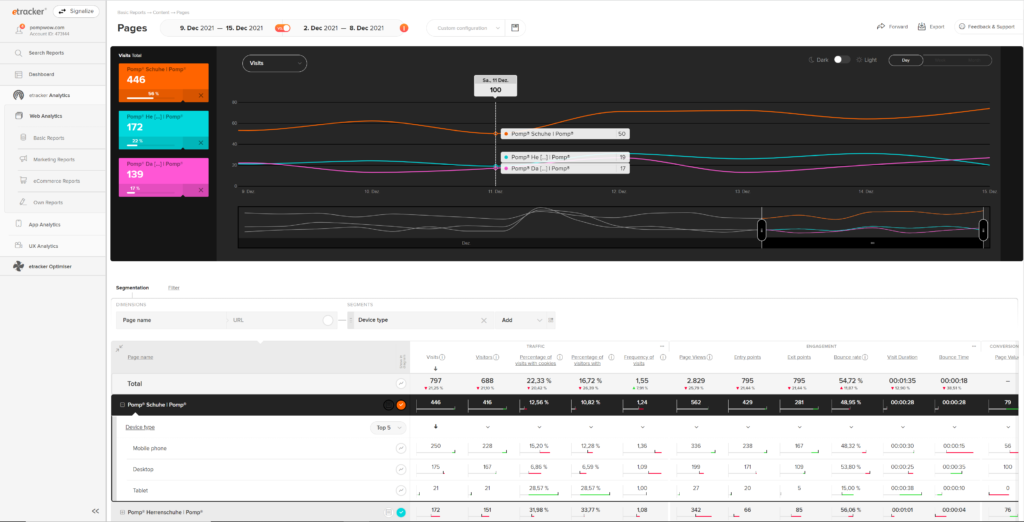 UX Analytics
How far and how long do my visitors scroll?
The data is collected automatically, the analysis is available as a report or map directly with display of the respective page.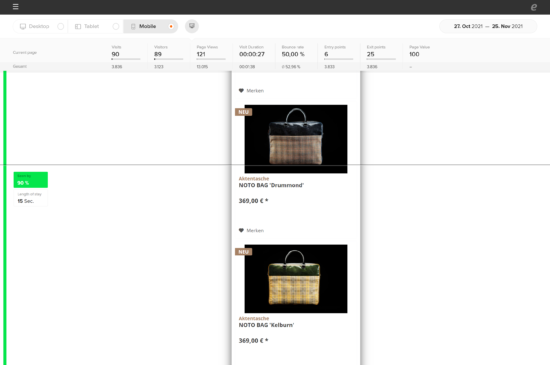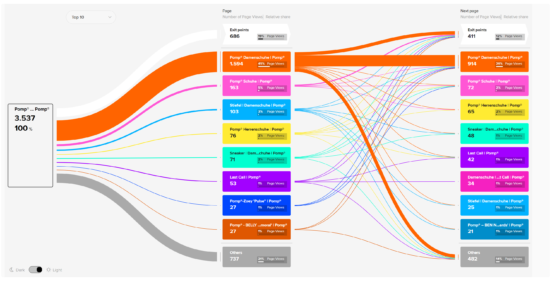 Basic Reports
How do visitor flows change? What content do my visitors interact with?
Marketing Reports
How successful are my campaigns?
For success instead of unnecessary expenditure, precise evaluations of engagement and conversions are needed. This can only be guaranteed in a Consent-free manner.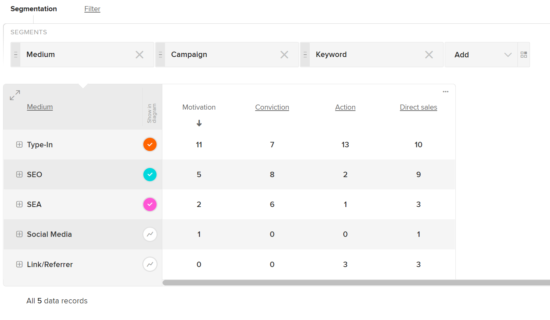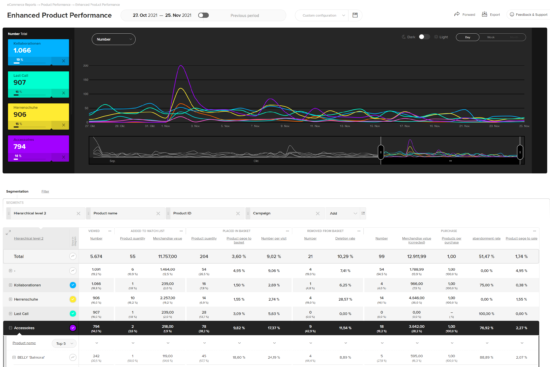 eCommerce Reports
How can I boost the success of my shop?
Linking campaign and product range analyses in particular provides valuable insights for optimisation.
Advanced Functions
This makes marketers' and analysts' hearts beat faster
Test now
Nothing to wait for?
Test etracker Analytics 30 days free of charge and without obligation.