Secure Google Universal Analytics data treasure – How to do it!
On December 31, 2023, Google will block access to historical data in Universal Analytics properties. And data import into Google Analytics 4 is still not provided. So you need to act now to save your data treasure in time!
Online marketers and store operators know only too well how important it is to be able to count on historical data for web analytics. This is the only way they can identify trends and draw comparisons between different campaigns. And only on this basis can they optimize their marketing measures.
This begs the question: How can such valuable historical data be saved?
Basically, there are three possibilities:
It is conceivable, for example, to extract Universal Analytics data from the respective report via a manual export. However, this is a very tedious undertaking in view of the wide range of reports and time periods.
Alternatively, it is possible to export to BigQuery, a fully managed, serverless data warehouse on the Google cloud platform infrastructure. Additional other tools, such as Supermetrics, can be used for this purpose. However, this option is associated with additional costs and requires BigQuery expertise to be able to evaluate the data afterwards. Although BigQuery offers a wide range of evaluation options, these are not specifically tailored to web analysis.
A third option is etracker Analytics and the Google Analytics data import included in it. This makes it possible to import Universal Analytics data automatically and save it permanently. Special preconfigured reports are available for evaluating historical data. In this way, the data treasure can be saved in no time at all and conveniently evaluated at any time.
This is how easy it is with etracker Analytics:
1. Go to the account settings.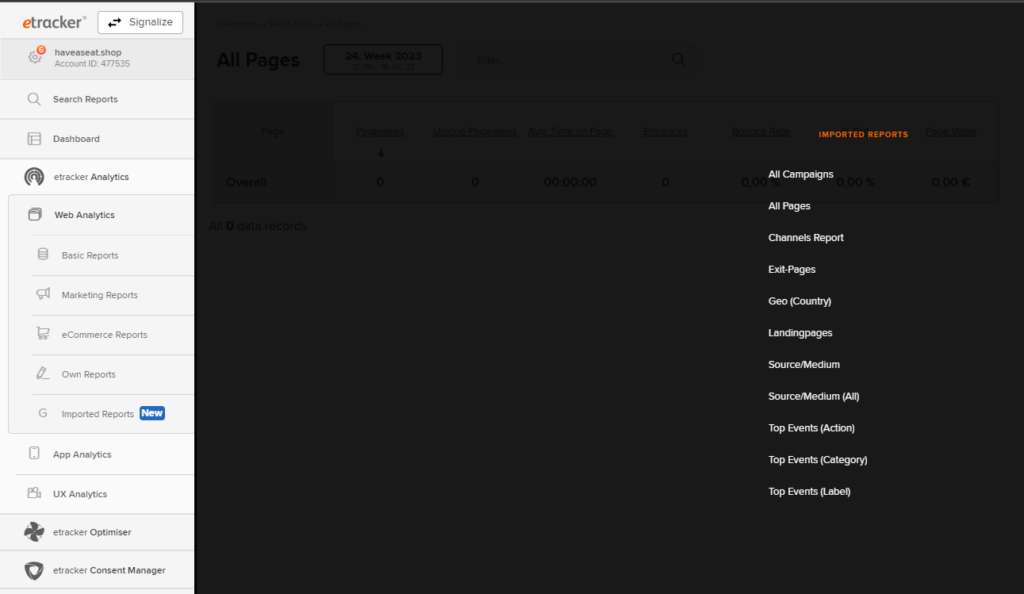 2. Open the import function.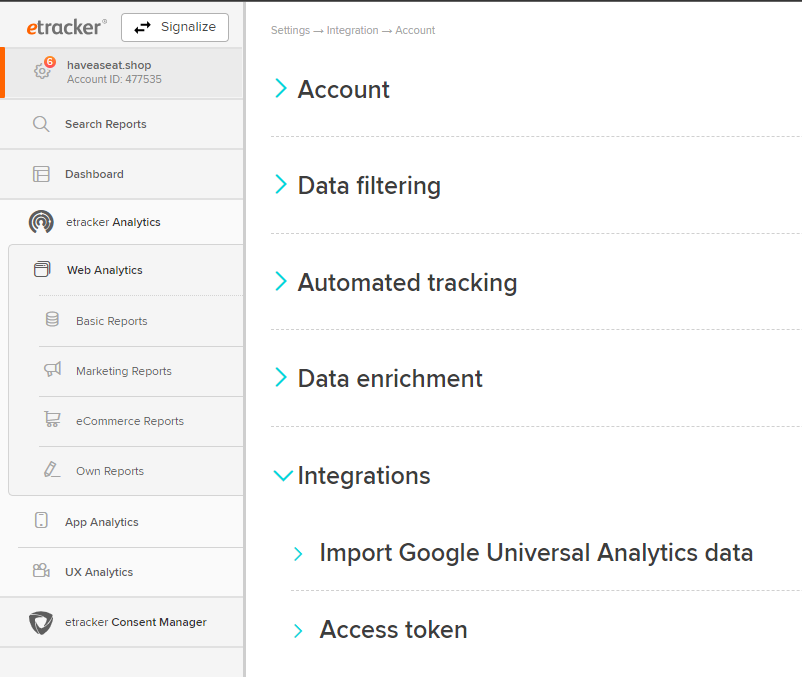 3. Activate the import by following the three steps shown.

4. As soon as you have received confirmation of the successful import, you will find a new menu entry with associated reports in your etracker Analytics account.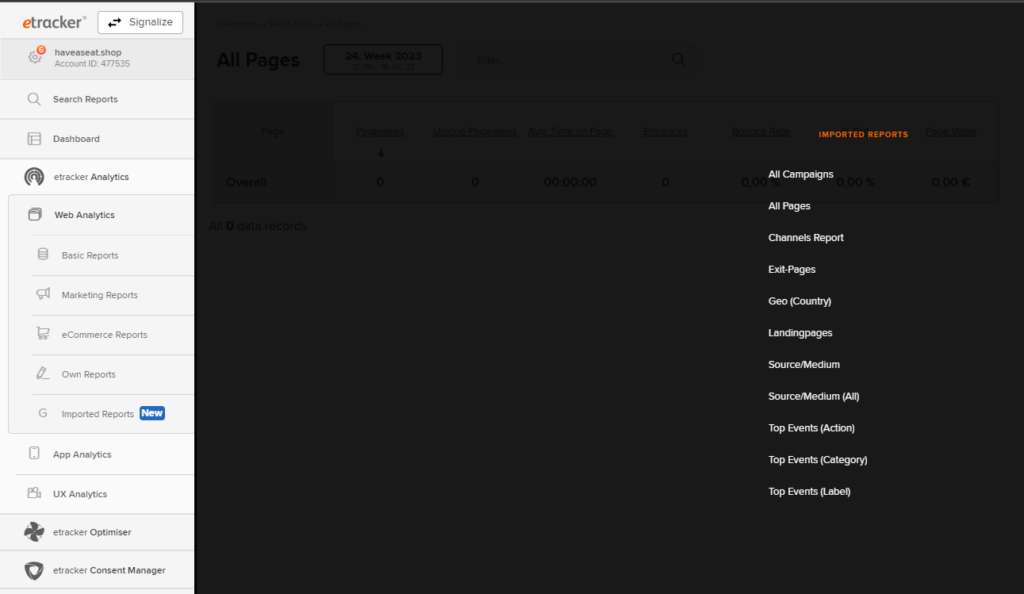 Optionally, online marketers can also use etracker Analytics for their current data – either as an alternative or as a supplement to Google Analytics 4. After all, many Google Analytics 4 users are having a hard time with the new solution, its teething troubles and shortcomings, and the unfamiliar interface and operation. In particular, a large part of the data is also lost with Google Analytics 4 and the database is distorted (consent bias). This is because the use of Google Analytics 4 is also not possible on the legal basis of the legitimate interest of the website operator in accordance with the GDPR, but always requires the prior consent of the website visitor.
And there's still the problem of U.S. data transfer, because despite data collection on European servers, access by U.S. intelligence services cannot be ruled out. This is no longer just a threat of warning letters from supervisory authorities; there are now rulings such as the recent one from the Cologne Regional Court on the US data transfer of Google tools at Deutsche Telekom.
This is the way to not only save the historical and ongoing data treasure, but also to make it GDPR-compliant and consent-free in the future, which will even increase its value.
Checklist for data rescue
Check which option of Universal -Analytics data backup is the most practical for you: manually on your own, with data extraction services such as Supermetrics or by means of automatic import function of web analytics services such as etracker.
When deciding on an import function with etracker Analytics as a data backup, also test the current data collection parallel to Google Analytics 4.
Choose the appropriate tracking method: completely consent-free or hybrid, in order to be able to capture longer visitor journeys with consent. In addition, tracking via a custom domain is recommended to avoid losses due to tracking blocking and Apple's ITP.
Link Google Ads with the consent-free etracker Analytics in addition to Google Analytics 4 for the best possible conversion tracking. Deduplication takes place automatically in Google Ads, so that the import from both systems is possible without any problems.
Compare the database of the Analytics solutions.
Check whether a complete switch to consent-free etracker Analytics is advantageous in order to avoid legal risks and achieve a uniform database ('single source of truth').