The REST Report API enables access to etracker Analytics data from third-party systems – such as BI solutions or dynamic Excel tables. All data that can be seen in the reports in etracker Analytics can be accessed. The connection to Looker Studio (formerly Google Data Studio) is also based on the REST Report API.
The easiest way to get to the API query is to select the desired report, adjust key figures, sorting etc. and then click on API request in the top right menu.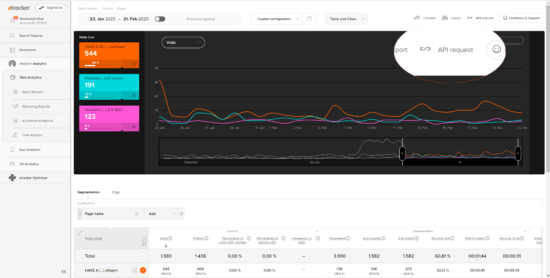 The API query belonging to the report is displayed and can be copied with a click in order to paste it into the third-party system.