Users so far are enthusiastic about this report. Denis Tischler, Digital Marketing Manager of wind-turbine.com says:
What does the B2B Recognition Report offer?
Companies which have visited the website in the selected period are displayed grouped by company type.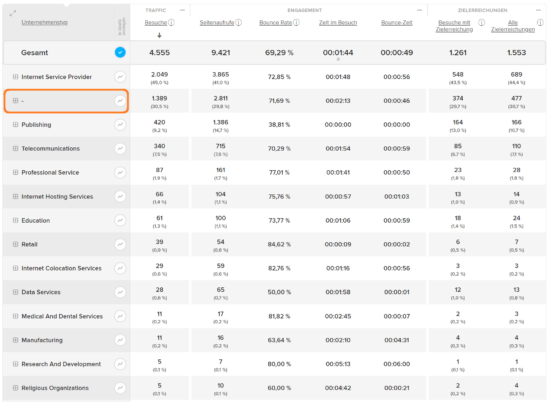 Since the sector classification is based on official data, many companies are not classified and can therefore be found under "Other", i.e. behind the "-" for company type. It is therefore worth taking a look at this section.
The report not only reveals which companies were on the website, but also which campaigns they came from and which content they viewed. Simply add the appropriate dimensions under "Segmentation" and put them in the appropriate order.
Here is an example that shows that members of staff from a particular company (extra pixelated here) are interested in etracker's interfaces: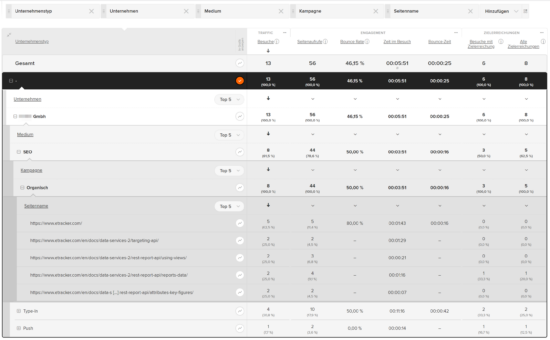 The full potential of the B2B Recognition Report is not necessarily revealed to users at first glance, but only when they apply the diverse reporting functions and tailor the report to their needs. Then it provides important insights that can be used as a basis for targeted sales and marketing campaigns.
The report can be booked as an add-on in every etracker edition, but in all etracker Analytics accounts the data for one day is available as an example so that you can see how it works.
Further information can be found here.
---