Errors, Damage, Problems, Hurdles and Murks
In web analysis, general trends can be observed, the success of certain activities can be measured, and the need for optimization can be identified. The need for optimization is indicated, among other things, by faulty links, form errors, aborts and bounces, abandoned shopping carts or unused content. However, the causes of negative changes in key figures such as visits, target achievements, orders or time spent on visits should also be investigated.
Monitoring and notification is handled by the alarm function in etracker Analytics. To this end, we have just increased the number of alarms that can be set to 20 and expanded the available key figures to 17.
The alarms become particularly targeted in connection with segmentation, in order to relate changes to specific channels, pages or device types. For example, increases in 404 error pages.
In the case of page errors, there is already an alert template. Simply call it up via the pencil icon in edit mode:

Next, enter the appropriate page title as the page name and delete the placeholder entry:

Finally, enter the correct addressee(s):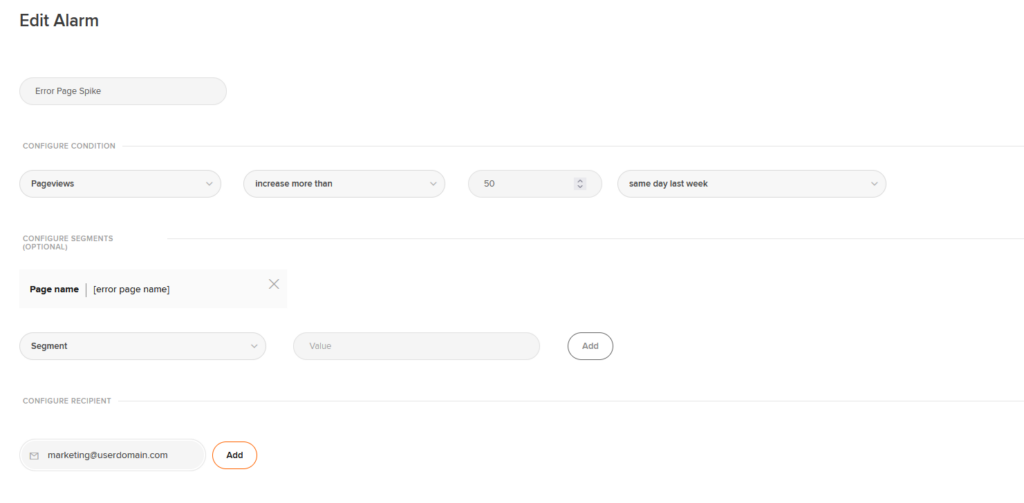 Done!