Stay without hurry
Staytime is an important engagement metric. Therefore, it is of course available as a KPI in the dashboard and can be viewed there simply by clicking differentiated by country, medium of origin and device type.
In our example, visitors from Spain and via organic links take the most time.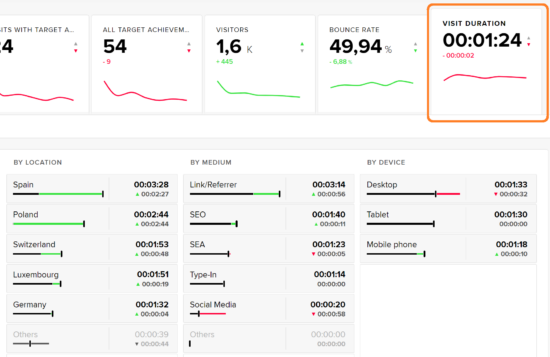 However, this is not the only way to examine the stay time more closely. It is available as a key figure in all standard reports and can thus be viewed at page level, for example, and even specifically for visitors who have only called up one page (as Bounce Time).

In order to analyse even more deeply at the page level, you can include different segments as dimensions in the report. Breaking it down to the different time intervals can also be informative, because it is well known that the average only gives limited information about the actual distribution. Here you can see that most users spend between 10 and 29 seconds on the homepage.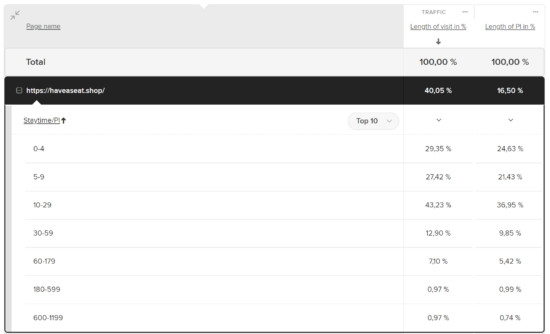 Even more granularly, the scrollmap or the associated report shows the stay time according to individual segments of the page, i.e. which section of the website was in focus for how long and how many users scrolled to a certain section in the first place.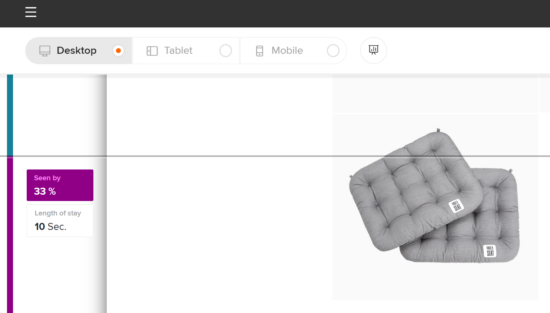 In addition, it is also possible to define a specific (or several) stay(s) as a conversion goal and to evaluate campaigns according to this. The definition of corresponding goals is easily done via the goal wizard in the respective account:

Last but not least, you can set up an alarm to be notified if, for example, the staytime drops dramatically compared to the previous week for visitors from Germany: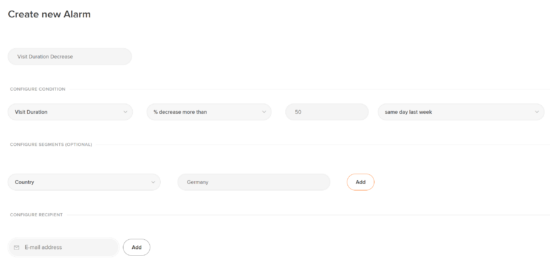 Now you just have to think about how to increase the staytime. It is important to remember that staytime is usually only one of several indicators for the attractiveness of content or the quality of campaign traffic.