Real time reporting for publishers
Especially for publishers, content can move very fast and every minute can count when it comes to reacting to trends and hypes. That's why we have added a new report to the live reports in etracker Analytics.
The data processing in standard reports usually takes between 20 and 30 minutes to aggregate the data, attribute journeys, etc. In live reports, the data is directly available in real time.
In the dashboard, the current number of visitors:

Under Basic Reports → Visitors → Latest visitors the current visitors (with green dot) with their individual journeys:
New: The top pages of the last five minutes under Basic Reports → Visitors → Last pages: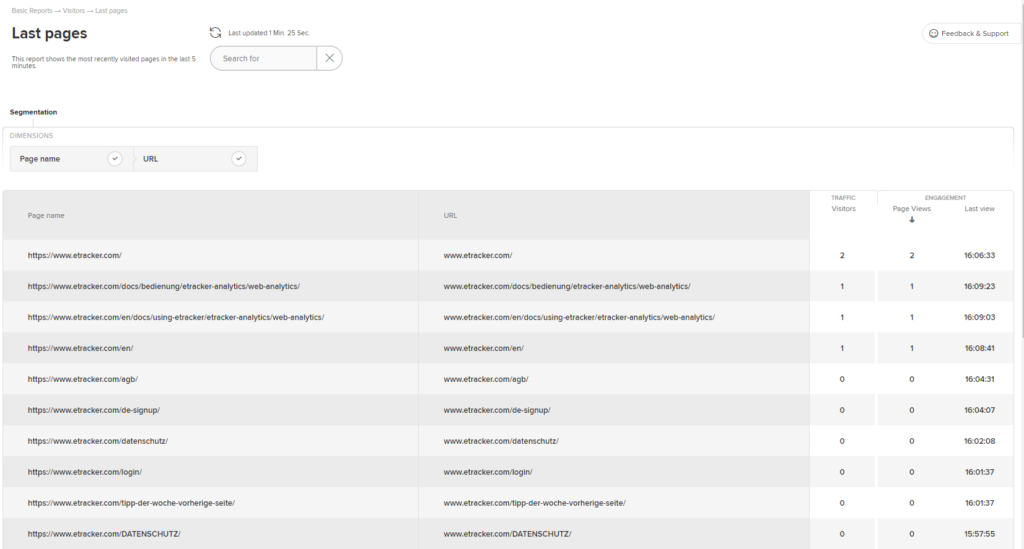 With the most up-to-date data, it is possible to react even faster and in a more targeted manner. The report also helps with QA to ensure that new pages are recorded correctly.