Let your data flow
Using a web service interface, you can supply your entire tool stack with data: tools for data visualisation, ad platforms, affiliate systems, marketing automation and much more. Sometimes this is done via connectors such as Looker Studio, via direct API connection such as Google Ads or via open interfaces such as our REST Report API.
Using the etracker web service interface has now become even easier. As a user of the Enterprise Edition, you can have the appropriate API call issued directly from the report interface. You only need to follow these steps:
Step 1
Configure the report appropriately by selecting dimensions, key figures, filters, sorting, etc.
Step 2
Click on API request in the menu bar at the top right.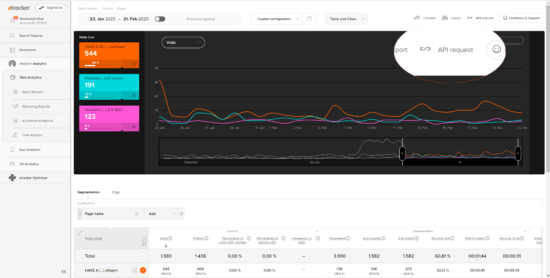 Step 3
Copy the query and paste it into the third-party solution.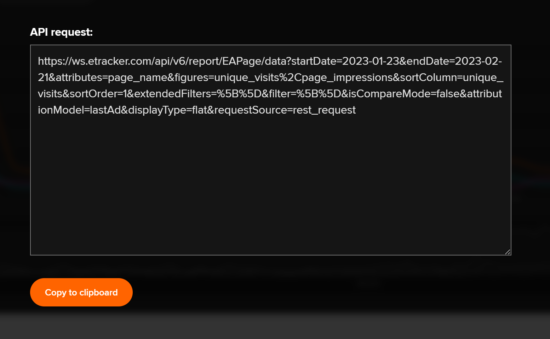 As a rule, only anonymised and aggregated data is accessed via API, so that further processing via US tools is not a problem, as the GDPR only applies to personal data.
All you need now is the right business case for networking your systems and, if necessary, a cloud integration platform (iPaaS) to realise your plans.
More information about the etracker REST Report API here.