Cross-website analyses
You want to compare data from etracker Analytics for different websites in one comprehensive report? There are several tools you can choose from: Google Data Studio, Excel, Tableau, Power BI, another business intelligence tool or your own online dashboard.
In principle, it is advisable to count and evaluate independent web presences in separate accounts (analogous to properties). However, it is also possible to count several websites in one account and, for example, filter views by domain or language.
If the counting takes place across several accounts, an evaluation across all websites or accounts can make sense for certain KPIs. In order to save manual work when merging data on the one hand and to enjoy maximum flexibility on the other, it is recommended to use the REST Report API. This is also the basis of the Google Data Studio Connector, but can also be used excellently for dynamic Excel evaluations. The REST Report interface is included in all Enterprise licences. etracker partner agencies are also provided with access for their customer accounts.
You can find more information about the interface here.
Alternatively, it is possible to count a website both in a website account and simultaneously in a superordinate account for all websites. However, this involves additional costs due to the double counting and should be done in close consultation with etracker Consulting in order to set up the tagging optimally.
The various options are shown here in graphic form:
1. Counting in one account with report views (filtered).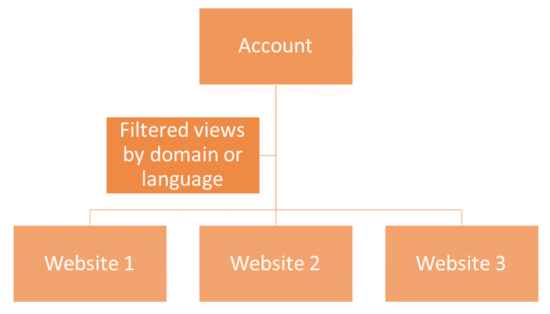 2. Counting in different accounts (and aggregation via REST Report API) – our recommendation!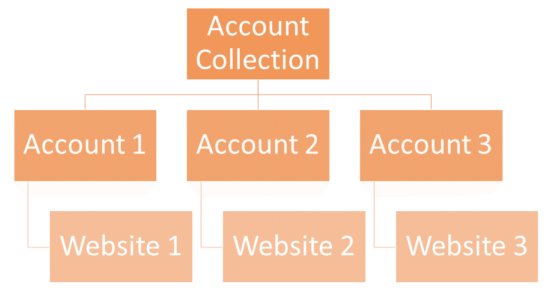 3. Counting into individual accounts and an aggregated account (master-slave method).