Tip of the week: Benefit from the new coupon reports
With etracker Analytics, shops are able to track their discount codes or coupons. To make the evaluation of coupons even easier, there are two new reports in the eCommerce Reports section: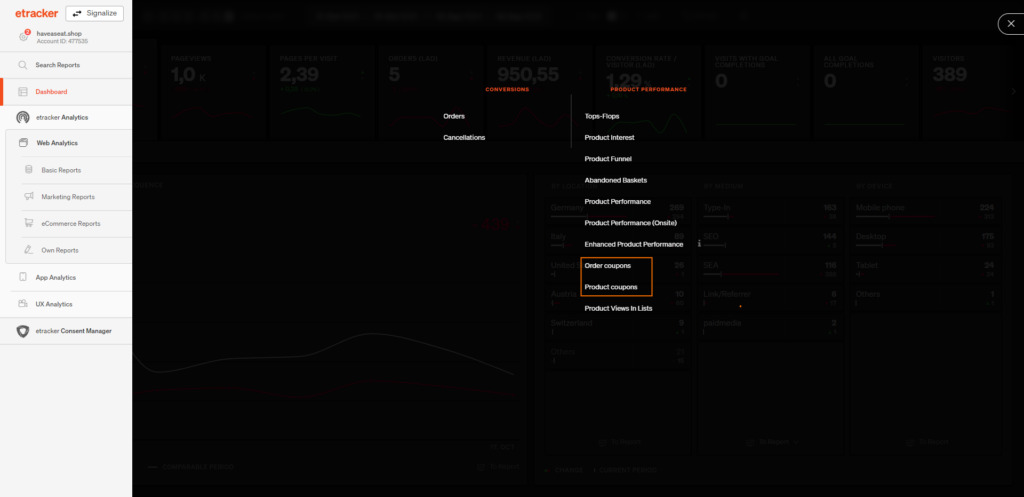 Coupons deserve their own reports; after all, they are part of the standard ecommerce marketing repertoire. They are particularly popular as incentives for newsletter sign-ups as Order coupons that apply to any shopping cart contents. In contrast, Product coupons are tied to specific items.  
In the evaluation, you can of course see which codes generate the most sales. Very often, additional segmentation is made according to articles: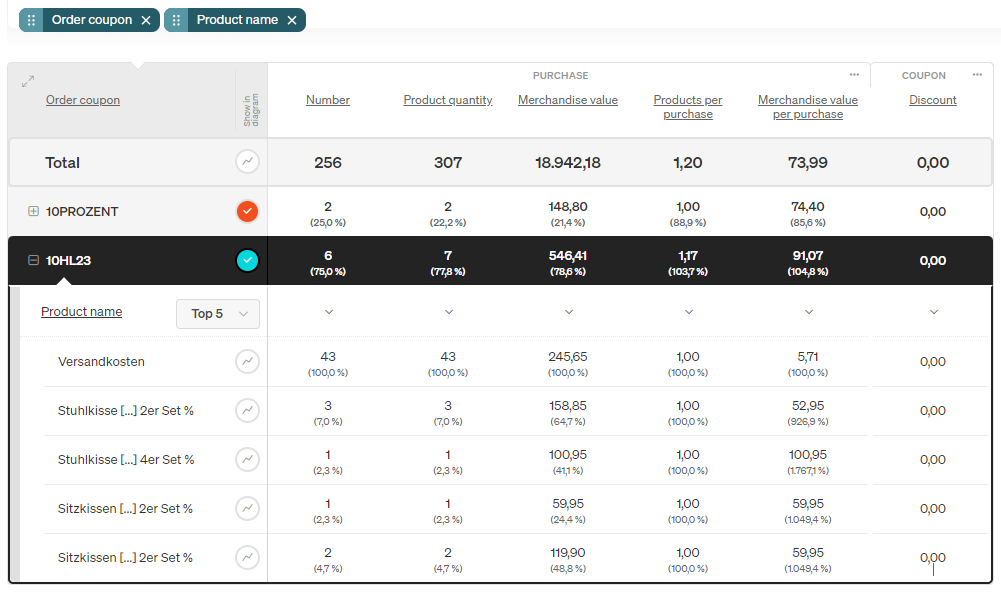 The analysis of sources of origin and campaigns is also interesting: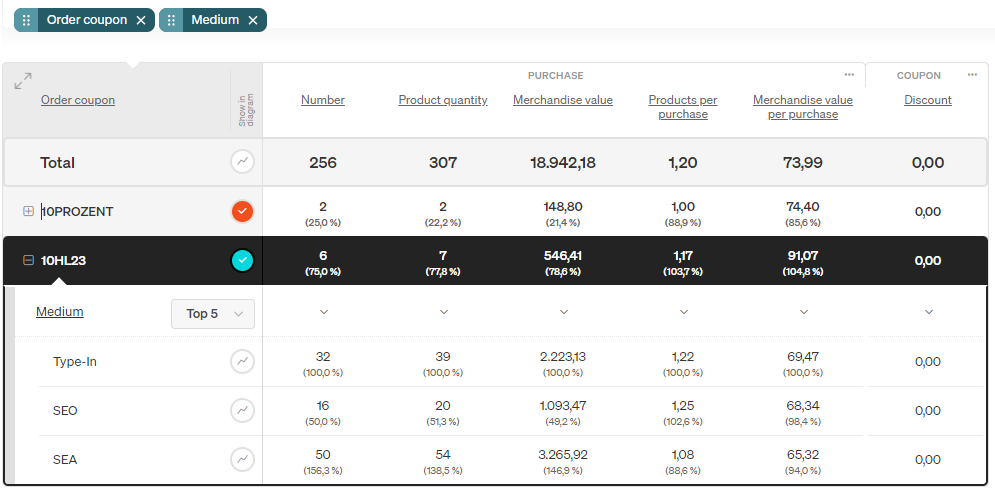 If, on the other hand, you want to compare the average cart value or sales of purchases with and without coupons, you can do so in the Orders report by adding the Order or Product Coupon dimension. The purchases without coupon are those with the "-":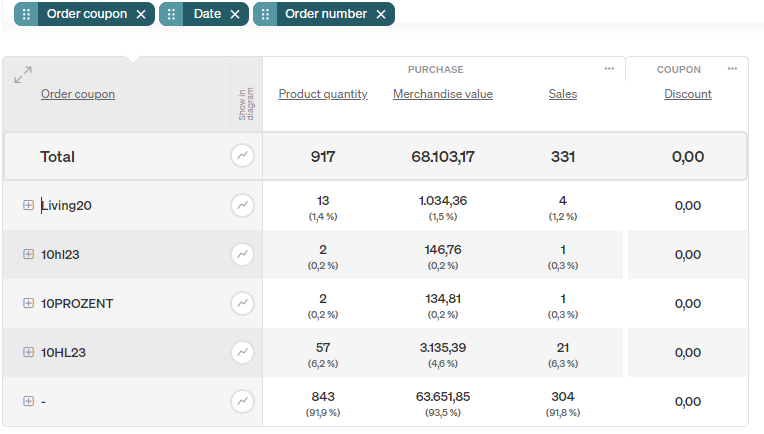 This provides shop operators with all the important insights they need to monitor and optimize their coupon strategy. The prerequisite is the implementation of the appropriate eCommerce tracking or store plugins which integrated coupon tracking, such as the Shopware plugin in our example.