If the OAuth link cannot be generated or extended, please reset the authorisation for our import in the Google App.
To do this, go to https://myaccount.google.com/permissions?continue=https%3A%2F%2Fmyaccount.google.com%2Fsecurity, log in with the account from which the data should be imported and select etracker in the third-party apps: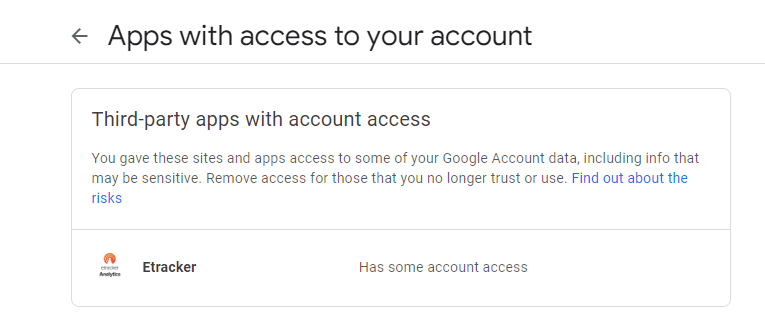 Finally, click on Remove Access. Done! Now you can generate a new OAuth link.